On Thursday, 30th January, WHO (World Health Organization) declared the Wuhan coronavirus as an international health emergency at a news conference Thursday in Geneva. The risk of the virus poses to countries beyond its origin in China and needs a more coordinated global response to the outbreak. This is the sixth time emergency that WHO has been declared. Previously the crisis has been reported on the Ebola, Congo, and Zika virus.
Coronavirus Cases:
9,821
Deaths:
213
World health organization update on social media:
Info on countries in other regions follow @WHO including daily SitReps https://t.co/hmKSNUJZiz

On the advice of the Emergency Committee, @DrTedros declared the new #coronavirus a Public Health Emergency of International Concern: https://t.co/Bw5E67z685#nCoV #nCoV2019 #2019nCoV

— World Health Organization Western Pacific (@WHOWPRO) January 31, 2020
The reason behind this decision is not only what is going on in China, but also for what will happen in other countries, said by Tedros Adhanom, the director of WHO.
The main concern is that it can spread to different countries with weaker health systems.
The US has told its citizens not to travel to China.
Around 213 people have died in China most of Wuhan and Hubei, where the virus emerged, and there are almost 10,000 cases internationally.
Apart from China, there are 98 cases in other countries, but no death: by WHO
The international case are in people who had from China: by WHO
What Is a Coronavirus?
First of all, the coronavirus was identified in the 1960s, but at that, don't we don't have enough knowledge about it. Because of its crown shape, it gets the name corona. Corona can infect, both animals and humans.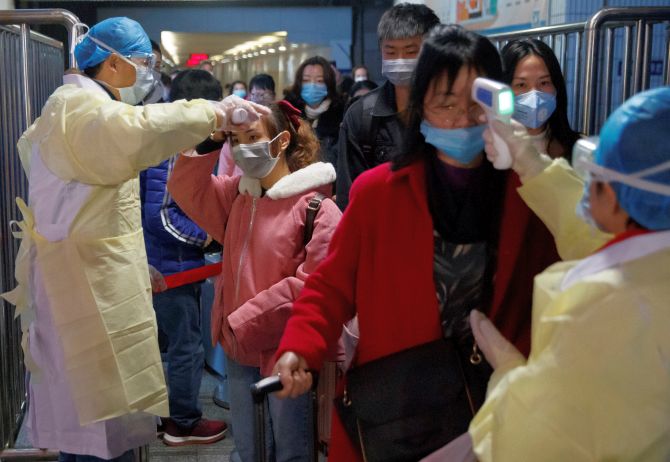 The spreading of this virus is the same as the other virus spread like cold-causing. By touching an infected person's hand, nose, or touching the things which infected people have touched. It can also spread through coughing and sneezing.
The coronavirus and China
China is fully affected by the coronavirus. Here is the progress report of this virus in China: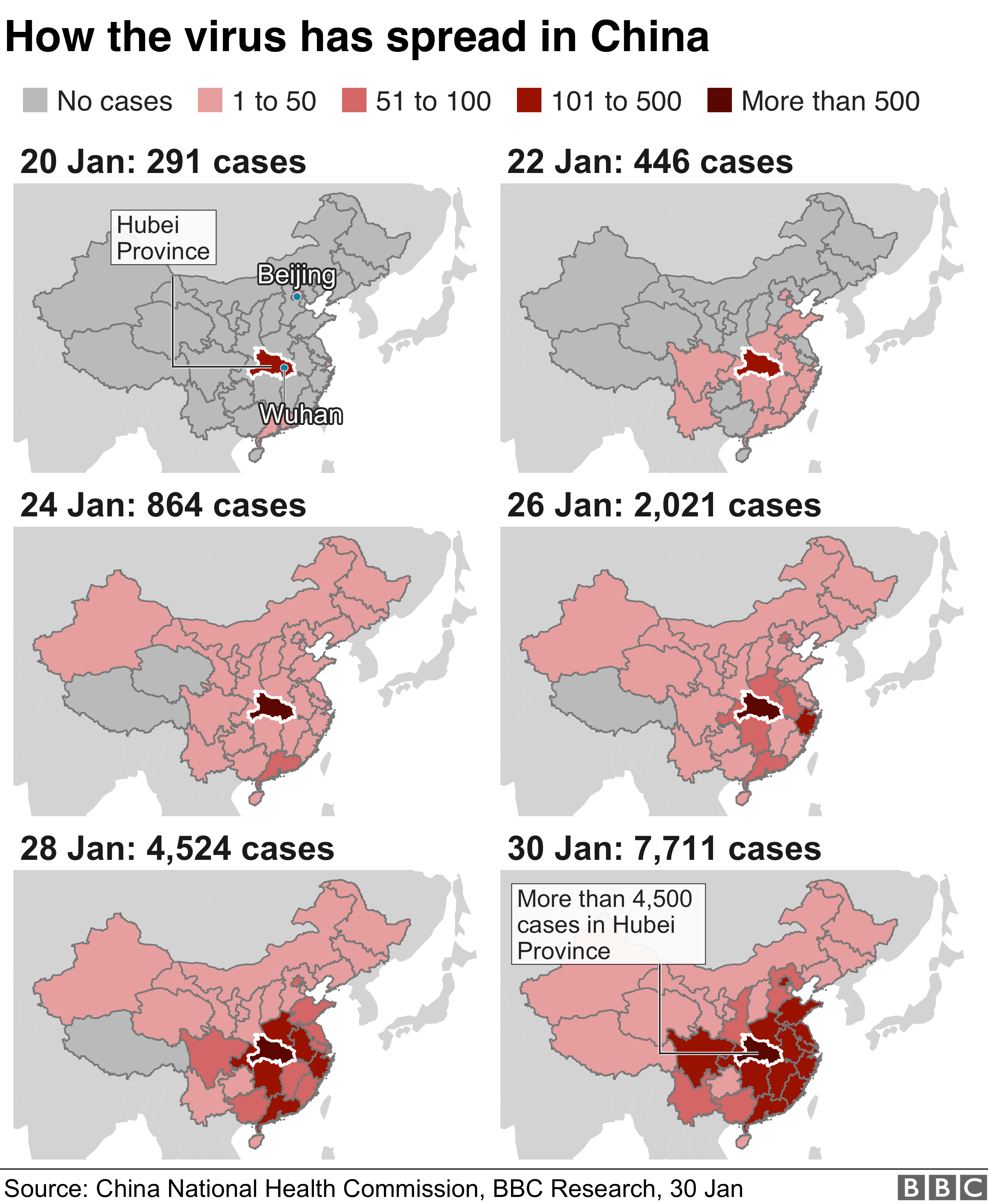 Common symptoms
The symptoms are usually the same as the flu infection. The coronavirus sets in two to four days in the human body, and the symptoms are typically mild.
Symptoms include:
coughing
sneezing
runny nose
fatigue
Fever (in a rare case)
sore throat
feel like asthma
How to protect yourself from the coronavirus
Currently, there are no vaccines founded on top to protect people against the coronavirus. It would be best if you had to reduce the risk of getting infected by yourself. You should follow these below thing to minimize the risk:
Frequently wash your hand with soap for at least 20 seconds
avoid close contact with people who are sick
Keep your hand away from touching your eyes, nose, or mouth with unwashed hands
Frequently use a hand sanitizer that contains alcohol
Clean surface thoroughly like doorknobs, countertops with disinfectant
Stay home if you are sick
There is no specific treatment or vaccine for the coronavirus infection. Generally, the patient with typical symptoms will recover on their own. Your physician may suggest some ways to relieve symptoms. If you get sooner treatment, you get a high chance to recover.
Just go for your physician as soon as possible if you have symptoms. One more thing is that if you travel to the place where the virus is already there like China. Then you must avoid your trip until the infection is under control.
In this blog, the content is only for informational purposes, and it is not intended as medical advice. You have to consult your physician if any symptoms appear.