A total of approximately 80% of the world's goods transportation happens via ocean. With the soaring consumer demands, carrying out this huge activity would have been impossible without a robust fleet of containers. According to statistics, there are over 4 million TEUs (twenty-foot equivalent Units) actively carrying goods around the world. This container shipping market is further predicted to grow at a 12% CAGR to set a market value of 15.87 by 2028. But despite having such a large pool of containers moving around the world the reliability of transportation through the ocean is often under question. The reason for this mistrust is the delays caused by unforeseen events like the pandemic, wars, & events like the blocking of the Suez canal. Forecasting for weather conditions, optimizing for the shortest routes, etc go for a toss if there are sudden delays in shipping carriers. In January 2022 alone, only 34.4% of the total shipping carriers arrived on time. The others contributed to further disruptions in the supply chain leading to a loss of both money and time. It is therefore absolutely essential to have an online container tracking system in place.
Supply chain tracking is crucial for international shipping businesses, and one must know at least the basics of it. But before getting started about online container tracking, let us first see the most common types of containers used for transporting goods.
Types of Containers Most Commonly Used For International Shipping
Container shipping has been one of the most preferred modes of transportation for goods and shipping containers have been around since the 1950s. From the time of their inception, the basics of container design have been focused on carrying different kinds of goods safely for long durations. Commonly shipping containers are of the following types:
Dry Containers-
They are used for general cargo which does not require temperature control. They are completely closed with rigid walls, and roofs, and open at one end with doors. They are strong, stackable, and durable. They come in 10 feet, 20 feet, and 40 feet length.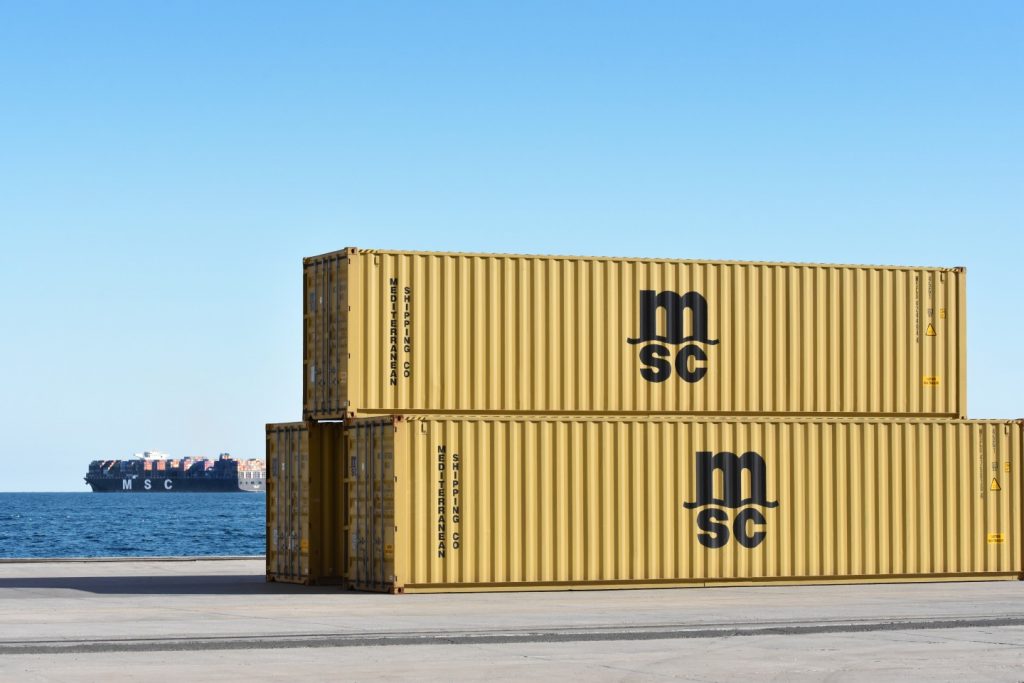 Reefer Containers-
They are used to carry temperature-sensitive goods like food, flowers, or medicines. They are refrigerated containers that are lined by polyurethane foam for insulation on their walls.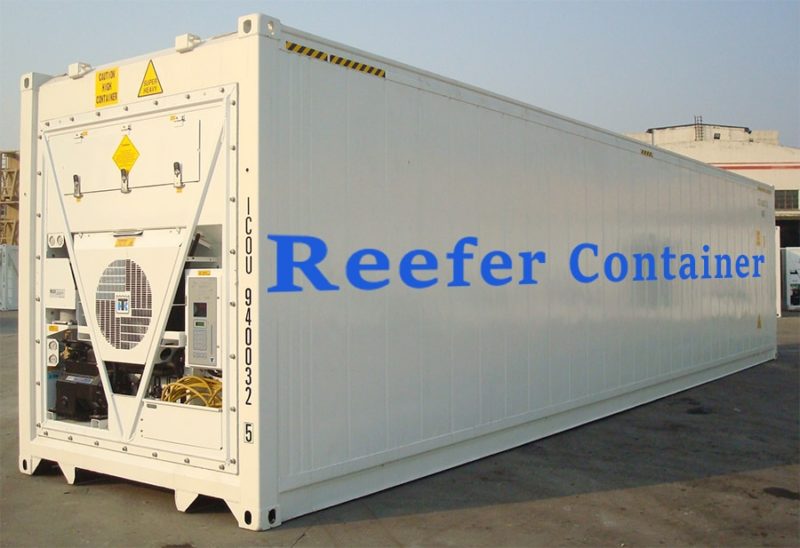 Special Types Of containers-
Some goods may not fit in standard-sized containers, and some might need more structural differences for easy transportation. For these reasons, containers are also of the following types.
Flat rack containers– They come with collapsible sides to accommodate the loading and unloading of heavy goods like machinery and equipment
Open-top container– They do not have a roof and hence can accommodate goods that are higher than the standard container height but within the weight capacity of the container.
Open Side containers– They just have one long side with doors for loading and unloading wider goods.
Tanks– They are specifically used for transporting liquids including fuels.
Insulated containers– They have a small electrical device fitted to maintain higher temperatures for goods that require maintaining the temperature levels to be in their ideal condition.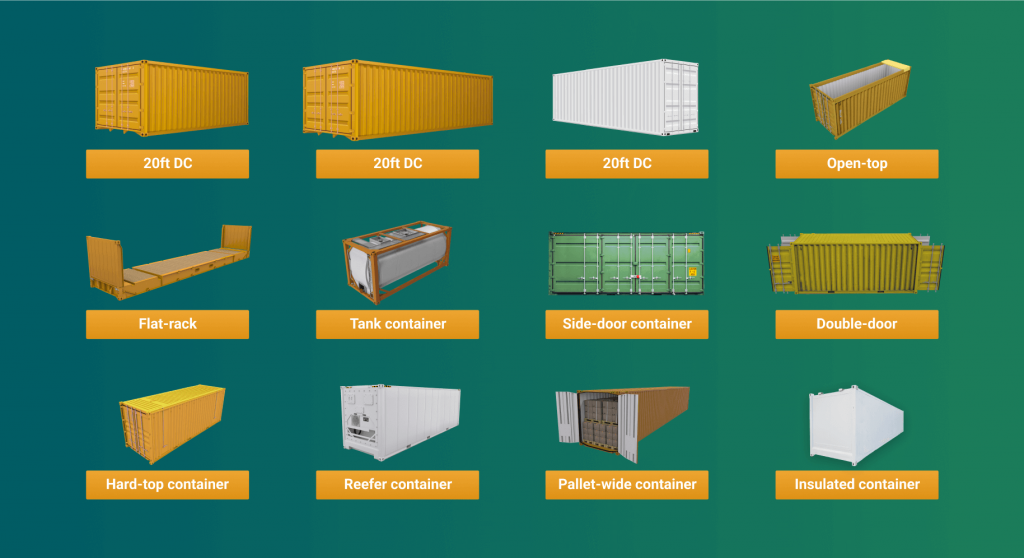 How Does Online Container Tracking Work?
Advancements in technology have enabled us to track all types of containers used in shipping throughout their journey. A GPS-based tracking system that communicates via satellites or cellular (GSM) and a short-range wireless container system are the most commonly used systems for end-to-end container tracking. With the precise location of containers in these systems, container tracking vendors send important notifications to the shipper. These events vary depending on the vendor's tracking solution features, for instance, DP world's container tracking solution Cargoes Flow, sends customizable notifications for events like
Truck arrival for pick up
Gate-in and Gate-out notification for efficient gate supply chain tracking
Container in Yard
Custom release notification for custom container freight tracking for information on custom delays if any
Rail container tracking right from rail departure to rail arrival.
Final unloading of the container at destination and acceptance of cargo
To top it all, tacking containers online is easy as the best online container tracking systems just require the Container Number or Booking ID to show the exact location of a container.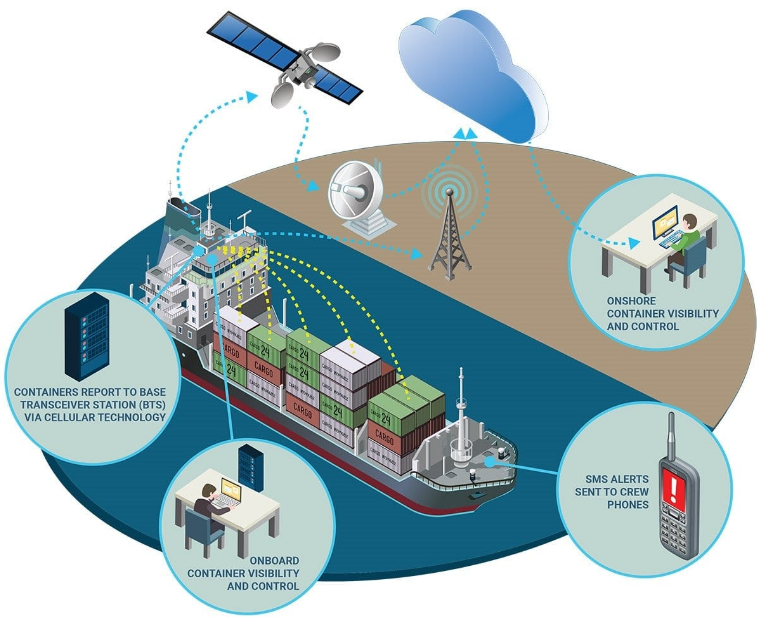 How To Choose The Best Online Container Tracking Vendor?
With plenty of good container tracking vendors in the market these days, there are a few things one must consider before finalizing the one they would use for all their future shipments.
Real-time tracking For multimodal shipments
If the goods need multiple modes of transportation, they also need to be tracked on all those routes. The online container tracking system should not be limited to ocean freight tracking alone.
Easy-to-understand User Interface
A UI that can get precise information across to the stakeholders quickly is an absolute must-feature. The exact location on the map and color-coded information that can be demarcated instantly to make the right decisions for supply chain management are both easy to understand and time-saving.
End-to-End Shipment Visibility and Automated Calendar Management
These two features can come in handy if there are several containers to be tracked. Container tracking online every time for a single container is going to be a tedious task. Having all the information on container arrival & departure in a calendar is easy to assign further tasks and deploy the right staff for them.
Actionable Insights 
An online container tracking system alone cannot be of much use if it cannot combine all the information about container tracking to give actionable insights for the future. The best container tracking tools work to give you this information in no time. Using business intelligence to identify the hot spots for trade, combining important logistics data points, and collaborating with the right business partners go a long way over just knowing the container's location.
Improving supply chain functions by tracking containers online is essential to meet the changing customer demands. Handling disruptions during transit, understanding the causes of delays, and optimizing for enhanced efficiency are all possible with good online container tracking systems. The best container tracking system for your business needs will result in a lot of savings, both monetary and non-monetary. Research well for the most suitable container-tracking solution for your business and then invest your time and money in it.