As the pandemic rages on, the demand for more personalized auto insurance sees an increase in the country. Technology has left no sector unaffected. Auto insurance has embraced the idea of using the latest technology available to make insurance more tailor-made to suit the customer's needs.
The idea of "pay-as-you-drive" adds a different dimension to insurance, particularly at a time when the number of miles being driven is at a low. Usage-Based-Insurance (UBI) makes drivers much more careful about their driving, and it significantly benefits those drivers who drive lesser than the average miles driven. Slowly, but swiftly, auto insurance is moving away from its traditional methods to a more telematics driven mode, in which parameters such as driver behavior and miles driven are given more importance.
With the advent of telematic devices, insurers are monitoring driver behavior as well. This helps in making drivers more aware of safety measures that should be taken while driving.
Saving Money through Auto Telematics:
Telematics is primarily used to transfer information regarding miles traveled, speeds in which the vehicle travels, the car's performance, and its location. It helps in promoting better driver behavior. This is perhaps why New York's Department of Financial Services encourages drivers to get involved in UBI programs. The stress has been on how UBI can assist in making roads safer. A Belgium based consulting firm suggests that out of 875 million auto insurance companies, 20 million were usage-based in 2019.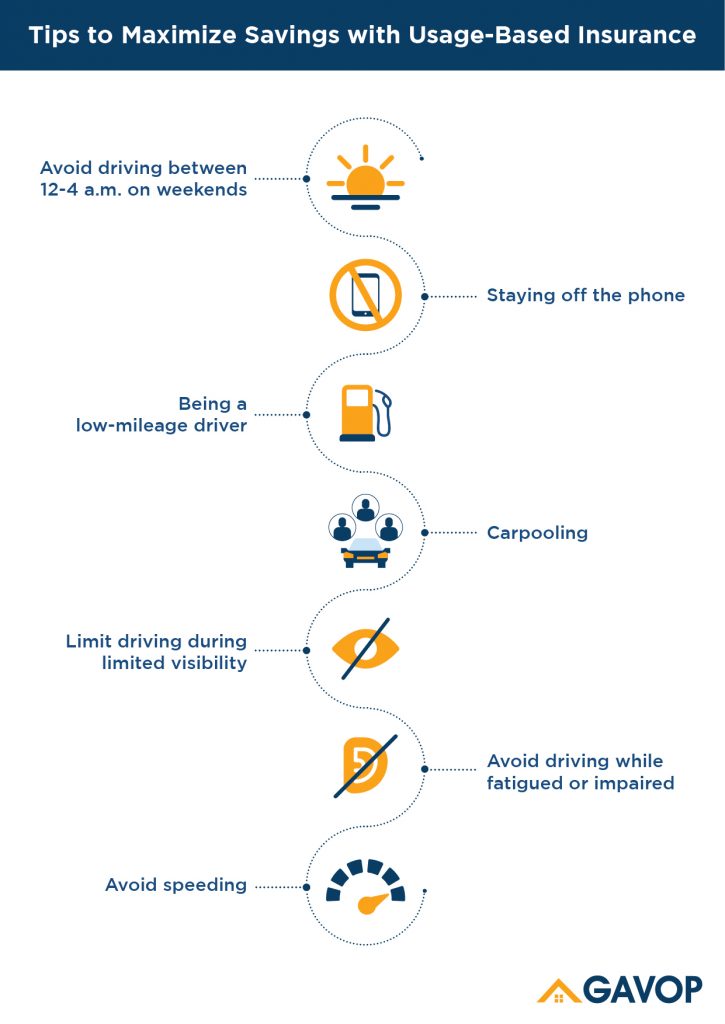 Progressive's SNAPSHOT program claims that it has handed over $945 million in discounts so far. They also claim that drivers who use the SNAPSHOT program can save $145 a year.
The ease of applying to this program is noteworthy. One has to sign up initially, after getting a quote from Progressive. This is followed by the use of a mobile application or a plug-in device that tracks various parameters.
Drivers can save up to 20 percent on auto insurance by enrolling for USAA's SafePilot program and being a safe driver. In fact, users can get an automatic discount of 5 percent on enrolling in this program. Similar to other UBI apps, the SafePilot app will provide drivers with insights on their driving habits. Better driving will give the driver better discounts.
GEICO'S DriveEasy program uses a variety of factors to calculate a driving score. Some of these factors include cornering speeds, type of roads in which the car is being driven, and deceleration rate while driving.
Users are given a Bluetooth beacon, which connects with the OnStar application. This app then proceeds to provide regular feedback on fast cornering, quick acceleration, hard braking, distracted driving, and speeding.
Gavop stresses on the importance of good driver behavior in increasing savings. With the auto insurance sector moving towards a more Usage-Based approach, drivers would benefit significantly from safer driving. As the above table indicates, telematics programs take multiple factors into account while calculating driver scores. A safer driver will always be able to reap better benefits from Usage-Based Insurance.