A marriage proposal won't be meaningful and successful without an engagement ring as it symbolises the commitment, dedication, and love between two people. Proposing marriage with an engagement ring also embodies the new chapter that the couple would embark as they prepare to spend the rest of their lives as husband and wife.
But if you're planning to propose marriage to your long-time girlfriend finally, know that hunting and shopping for the perfect engagement ring for her can be fun and overwhelming at the same time. It's because you got a long list of jewellery shops to visit as well as countless ring choices to handpick while preparing for the marriage proposal.
So, to make your engagement ring hunting and shopping a lot easier, we listed these things that you should know before buying the ring.
1. Keep the 4Cs in mind when shopping for the engagement ring.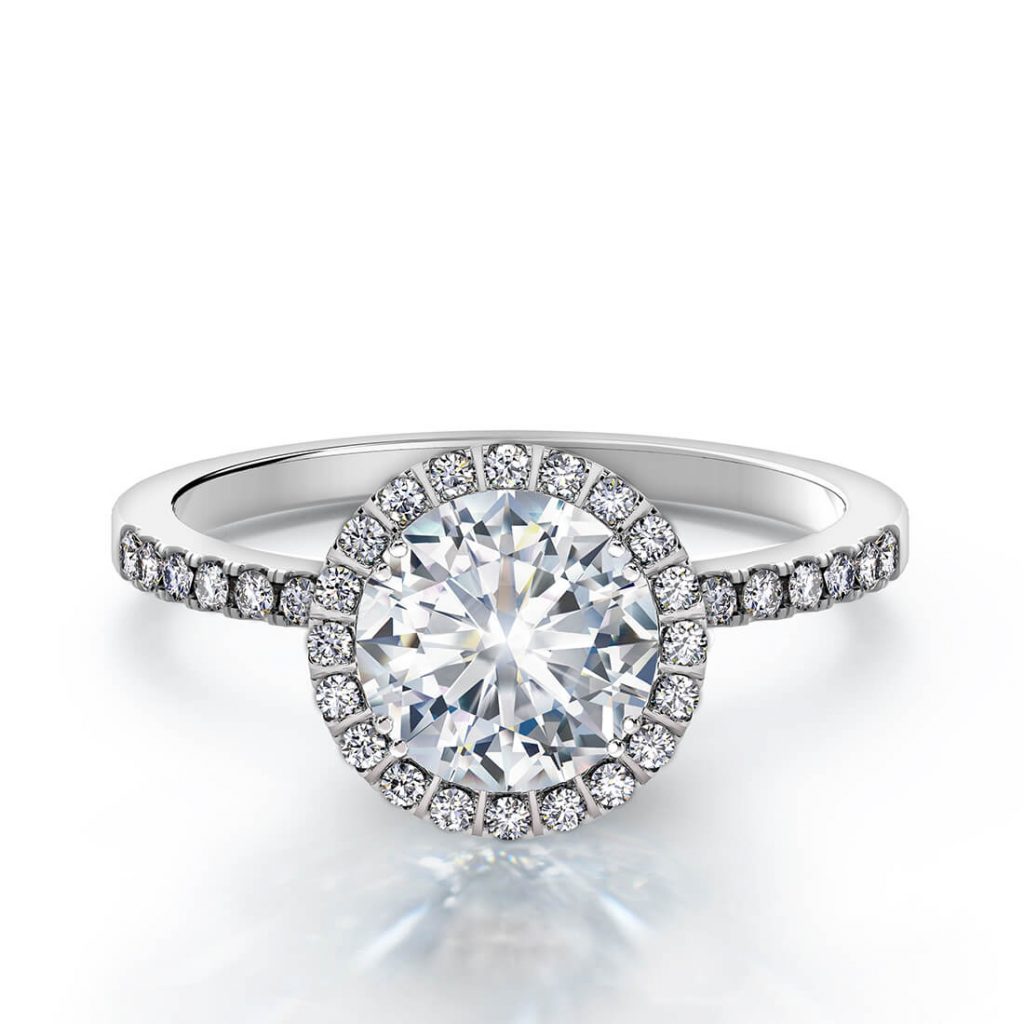 When it comes to shopping and buying an engagement ring for your girlfriend, particularly a diamond ring, you must not only understand the importance of 4Cs but also consider them. The 4Cs help grade a diamond's quality through its cut grade, colour grade, clarity grade and carat weight, by which the 4Cs refer.
The cut refers to the shape of a diamond, which also impacts its brilliance. The colour refers to the clearness of the stone, and the highest quality diamonds are those that are most transparent or colourless. Next is the clarity, which refers to the flawlessness of a diamond both externally and internally. Then the carat weight, which refers to the physical weight, not the size, of a diamond.
To know more about 4Cs, read this: The 4Cs of A Diamond and Its Importance During Engagement Ring Shopping.
2. Purchase an engagement ring without disregarding your girlfriend's taste in jewellery.
Photo Credits: Pinterest
Ring shopping together has slowly become a norm for some couples in the modern-day. But, we can't conceal the fact that many men still choose to plan and prepare for the most-anticipated wedding proposal for their girlfriend.
If you're one with the traditionalists, then you must know that knowing and considering your girlfriend's taste in jewellery might help you get the perfect engagement ring for her. Without disregarding your girlfriend's taste in jewellery, you'll feel more sure that she'll wear the ring forever.
Incorporating her taste or preferred style in jewellery will make the engagement ring more exceptional in her eyes. And if you would want to, you could have the engagement ring custom-made to make it unique and more distinctive.
3. Shop for the engagement ring without breaking the bank.
Photo Credits: Pinterest
We can't disregard the fact that every man who plans to propose to their girlfriend also wishes to offer the perfect engagement ring he could ever have for his girl. While that idea makes sense, your bride-to-be won't want to face tons of credit card debts as she starts living with you, and that's for sure.
So, as you do ring shopping, see to it that you'll go for the one that won't break the bank. Consider the engagement ring's price where you feel most comfortable or for the one that meets your precise budget. Of course, it's better to see your betrothed-to-be walking down the aisle without getting interrupted with the thought of piles of debt you have to deal with after the wedding.
4. Ask someone's help to spy on your girlfriend's ring size.
Photo Credits: Pinterest
You can't say you chose the perfect engagement ring without getting the right ring size. So, if you're doing the ring shopping on your own, you better do yourself a favour by asking someone else to spy on your girlfriend's ring size.
You can ask one of her siblings, her parents or her best friend to help figure out your bride-to-be's ring size. This trick is the best alternative if you can't snatch one of your girlfriend's rings aways for a little while to get her ring size.
5. Understand that a warranty is different from jewellery insurance.
Photo Credits: Pinterest
A lot of couples or ring shoppers mistakenly identify jewellery insurance for warranties or vice versa. If you don't mind knowing, those two don't cover the same things for your jewellery purchase.
Jewellery insurance covers accidental loss or theft. Whereas, the warranty covers the manufacturing blemishes or defects on the engagement ring to keep it looks good as a new purchase.
Road to the aisle!
And now that you had a glimpse of these essential things to know before handpicking the perfect engagement ring for your betrothed-to-be, we wish you the best of luck on your most-awaited marriage proposal.
If you think that these tips are a great help, then don't hesitate to share it on your social media platforms to help others too!
ABOUT THE AUTHOR
Kath Ramirez took up journalism as her Bachelor's Degree with Bachelor of library and information science on the side and now writes for Musson Jewellers. It's a Sydney-based jewellery design business that has been providing the world with the quality pieces of jewellery for over 40 years.