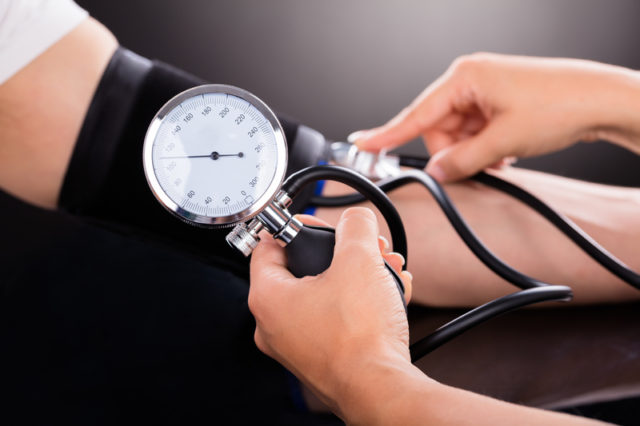 How do you measure the stress that you put on your body, physically and mentally?
By measuring your blood pressure.
The amount of stress that your heart takes is measured by the force with which the blood is being pushed out when the heart pumps and rests. When the force exceeds the acceptable limit on which the body should function, it leads to hypertension. Similarly, when the force with which the blood is being pumped in the body goes excessively low, it is called hypotension. Both hypertension and hypotension are not suitable for health, with hypertension, when not treated, leading to heart stroke and hypotension can also be life-threatening beyond a certain point.
Not many people pay required attention to the blood pressure issues, believing what anyone with false confidence in their statement says such as cutting down on salt can cure hypertension. This is not scientifically proven and hence must not be believed.
Believing such misconceptions is only going to add to your ordeal, which is why in today's post we are going to debunk some common blood pressure myths that are not backed by any scientific research and hence should not be relied upon:
NO SYMPTOMS, NO BP:
Half of the people until diagnosis don't even know they have a high blood pressure problem. You might think sweating, nervousness, and sometimes sleeping trouble normal, but they can be signs of high blood pressure. High blood pressure is deemed as a silent killer since very often the person shows no symptoms and is suddenly paralyzed by a stroke. This is why it is essential for every adult be it at the age of 18 or 60 to get regular blood pressure management.
HIGH BLOOD PRESSURE CAN BE CURED BY NOT INTAKING SALT:
At the moment, there is no cure for hypertension. It is crucial for the person to get it diagnosed and religiously take the medications being prescribed. Although making lifestyle changes such as eating a well-balanced diet, maintaining weight, doing a regular exercise can help keep your blood pressure under control, but cutting down on salt won't cure your HBP.
HIGH BLOOD PRESSURE AND HIGH HEART RATE ARE SAME:
No. Having an elevated heart rate means having an irregular heartbeat or rather a rapid pulse. Many people think that high heart rate causes high blood pressure, but that is not true.
STRESS IS THE CAUSE OF HIGH BLOOD PRESSURE:
Stress sure does contribute to high blood pressure, but no study till date has found that stress is the cause of hypertension.
MEDICATIONS CAN BE STOPPED ONCE BLOOD PRESSURE IS NORMAL:
If your doctor has diagnosed trouble in your blood pressure and has prescribed you particular medication like an alpha blocker, it is vital that you take it regularly. Stopping the medication in between can further aggravate your blood pressure, leading to an emergency.
If you or someone you know has a blood pressure problem, be it hypertension or hypotension, immediately consult your general physician for adequate treatment. As far as the medicines are concerned, you can buy medication, based on a prescription for any health condition be it alpha blocker or veltam in online pharmacies selling for sale price.